Only 181 days remain until Census Day 2020. On Sept. 26, representatives from Santa Clara and San Mateo counties, along with Region 3 ACBO United Way Bay Area and Mercury Public Affairs, the state's Census media partner, convened to discuss how they would leverage the remaining 181 days before the Census to enact effective and efficient implementation plans. From inspirational talks about the importance of the Census to texting pledges, the implementation workshop was not to be missed for organizers in the region.
"Collaborate, Coordinate, and Get Organized!"
‍
To kick off the meeting, Deputy Director of Statewide Initiatives Yumi Sera shared some words of wisdom. She discussed the urgency of having counties identify the gaps and assets that they see in their communities. Counties know their communities best, so basing outreach strategy around diverse voices and different assets is a must. As Sera mentioned, it is time to "Collaborate, coordinate, and get organized!"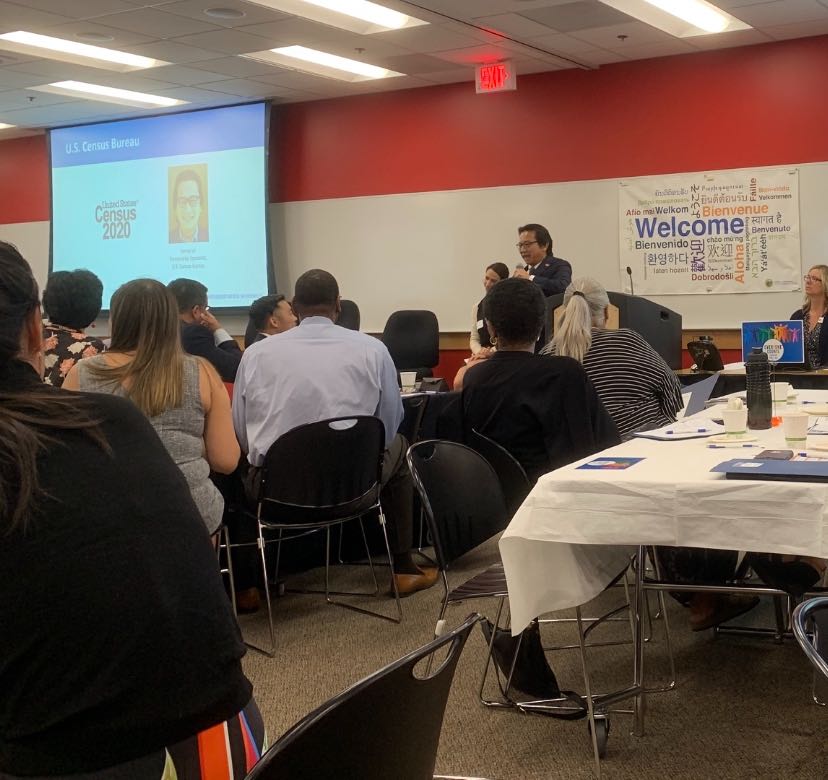 Sonny Le, a partnership specialist with the U.S. Census Bureau, spoke about his personal story with the Census. Sonny was a refugee and a limited English proficiency speaker when he emigrated from Vietnam 20 years ago. For those 20 years, he and his family remained uncounted and his community suffered. His story demonstrated how the Census is a local concern, because as he stated, "When one person is counted, the whole community benefits."
Support from All Around
‍
Getting everyone counted is a community effort. It requires mutual support from grassroots organizations, nonprofits, and government officials at every level. Assemblymember Marc Berman (AD24) took the stage to offer support on behalf of the state. "If we want to go far, we have to work together," he said. California's investment is unprecedented and Assemblymember Berman is confident that these counties can get the job done!
Critical to supplementing the institutional support is the financial support available to the region. David Tucker from the state of California, Stephanie Kim from United Way Bay Area, and Manuel Santamaria from Silicon Valley Community Foundation discussed the regional coordination and funding that is available for organizations to implement outreach efforts. As Tucker said, the goal is "to make the Census an every year activity," and not simply something that happens every 10 years.
‍
Be Nimble!
‍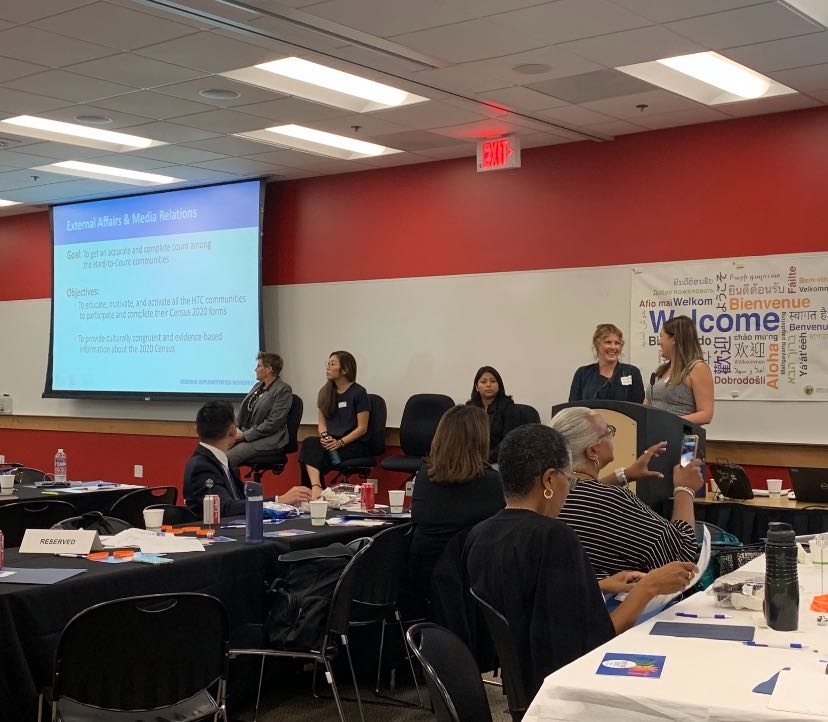 Stacey Legay took the stage on behalf of Mercury Public Affairs, the state's media contractor, to discuss their nimble strategy for the upcoming Census. Legay mentioned that Mercury's approach will focus on campaign optimization, delivering rapid response to misinformation, and redirecting funds to hard-to-count communities with low response rates. Mercury has also partnered with the state to craft a new web portal that allows state partners to collaboratively combat misinformation and develop collateral materials.
‍
UWBA Kicks Off Their Census Pledge Campaign with CCL
‍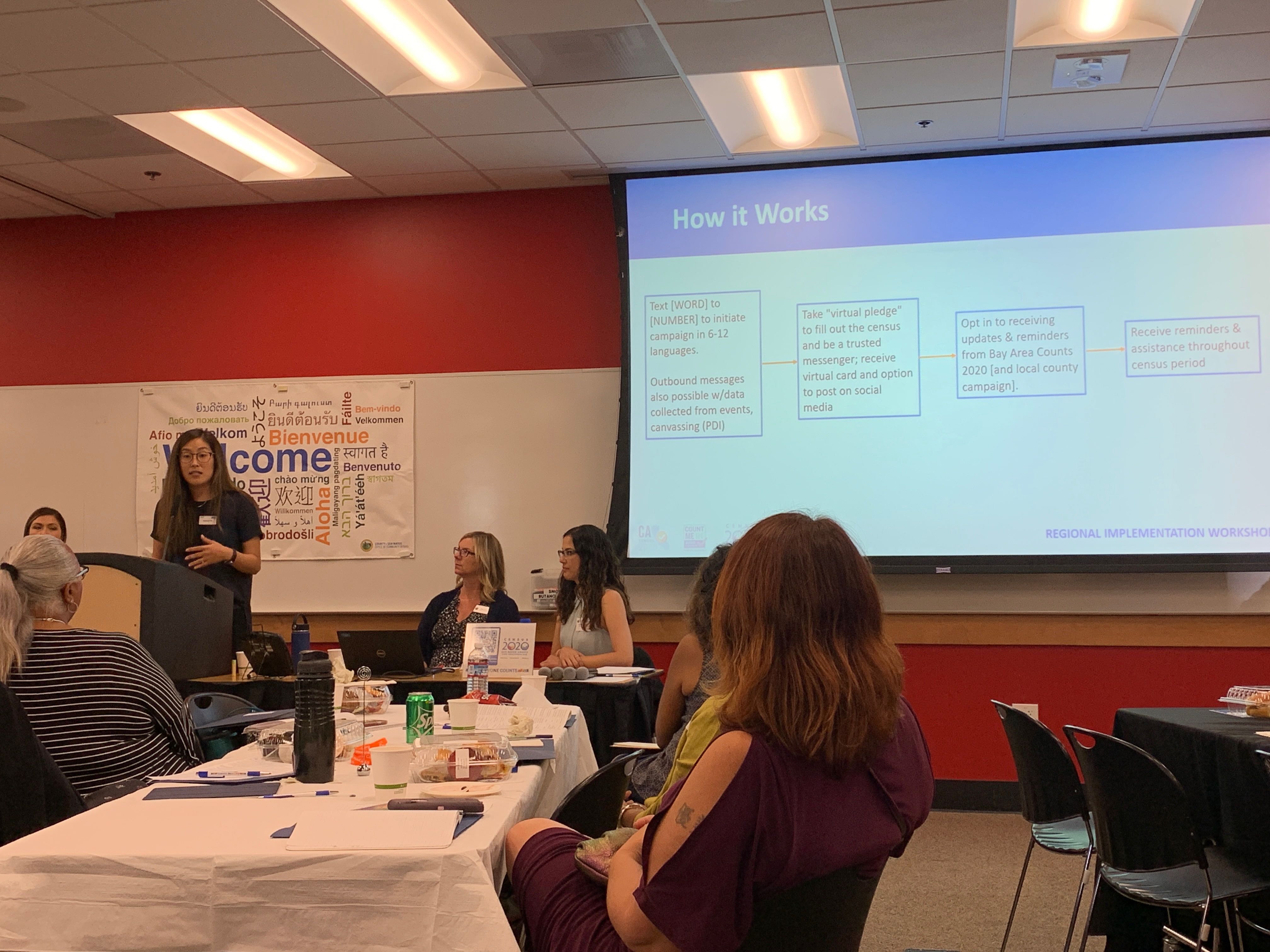 As part of the Region 3 outreach effort, the United Way Bay Area (UWBA) has incorporated CommunityConnect Labs' Community Motivator solution. Through the Community Motivator, UWBA invited attendees to text in to "Pledge to Be Counted" — committing users to participate in the Census next year, while building a list of individuals who will now automatically receive reminders, nudges, and follow-ups when the Census becomes available.
The Community Motivator will help organizations amplify their outreach efforts: By pledging in now, those respondents are guaranteed to hear about the Census at least five additional times, increasing the cost-effectiveness of every conversation. By having leaders pledge to be counted, we are one step closer to having constituents pledge, which means we are one step closer to achieving a complete count!