In Partnership with Illinois Department of Human Services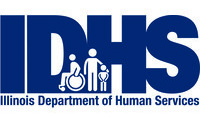 The U.S. Federal Earned Income Tax Credit (EITC) is a refundable tax credit for low-to-moderate income working individuals and couples, particularly those with children. Many states also have EITC programs to help families struggling on low wages make ends meet. State EITCs build on the benefits of the federal EITC and are easy to administer, with nearly every dollar going directly to the working families that the credits were created to help.
Hospitals and clinics are closed and cannot see patients in person during shelter-in-place. Illinois required a proactive solution to connect people with mental health care services. They needed to enable the community to easily connect with a local mental provider.
✓ Text Reminders
☐ Interactive Surveys
☐ Eligibility Screening
✓ Intelligent Referrals
☐ Document Verification
✓ Call Scheduling
In partnership with the State of Illinois' Division of Mental Health, CCL developed Call4Calm, a text-based hotline, where people can simply send a text message to connect with local mental health professionals within 24-48 hours in English or Spanish.
Illinois saw an immediate response from the community. In a few weeks of launch, IDHS received thousands of requests through the hotline and continues to see significant use.

They are connecting both English and Spanish speakers to mental health resources. Call4Calm has enabled the State of Illinois to ensure that no single health provider was overloaded and overcapacity. 
‍
With the Call4Calm technology, the State can ensure that all providers are providing high quality services. 
Try our 
Mental Health Connect
 for yourself:
Text 
TALK
or
HABLAR
 to
222020
(Message and Data Rates May Apply)
The Call4Calm hotline is free of charge to everyone in the state of Illinois. Upon texting 552020, the user will receive an automatic prompt asking for their first name and zip code to be connected with a local professional. Outside of mental health, you can also text other coronavirus-related questions to that number, and be provided with a resource. The Call4Calm service is available in English and Spanish.
The solution proved impactful to the Illinois Department of Human Services, local and regional hospitals, and to the patient population statewide.
Multilingual text messages proved to be straightforward to implement and the easiest way to reach a broad audience.
Testing the technology with dozens of mental health providers and different IT was the biggest barrier to launch.