Preparing communities for the Census requires support from many different types of community-based organizations (CBOs). We're highlighting a few of those groups to help share tips and insights on outreach efforts.
Strategizing Outreach
‍Across the nation, faith-based leaders are gearing up for how to best engage their community members in the Census. There are many ways to engage your community: Census drives, social media marketing, newsletters, and more. Here we provide some creative ideas for outreach in the faith-based community:
Hold a Census Drive
If you are a faith leader here are some things you need to know about holding a Census drive. First, starting on March 12, households will begin receiving their invitation to complete the Census and will be able to fill out the Census online and via telephone.
Schedule a day any time between March 12 and the first half of April — "Census Day" is officially April 1, 2020. Invite a representative from your local Census office to speak at the event or run the Census Drive and assign some community members to assist with registration. The day that you select should be a well-attended day such as Easter Sunday, where you will be able to maximize your outreach.
To prepare for your Census drive, promote the event on your social media channels, newsletters, etc. to prepare people in advance about the day. Remind people to bring their mailings from the U.S. Census Bureau to your institution on your selected Census event. The mailings will include a code that they can use to fill out the Census online. If they forget the mail, you can still have them complete the Census without it, but you should encourage them to have it handy.
Set up an attractive table for the drive. The table should be colorful and include any giveaways that you may have available. Encourage community members to complete the Census and give them tchotchkes for their participation.
If your organization is able, provide computer terminals or tablets where people can complete their Census online. Remember that the form needs to be filled out for the person representing their household, and although volunteers may answer questions about the form, they should not complete it for the individuals.
Reach out to your local Census office for flyers on Census jobs and encourage your community members to apply. Across the nation, half a million enumerators (Census takers) need to be hired, trained, and deployed to knock on doors — largely in hard-to-count communities — to help ensure a complete and accurate count in the 2020 Census. Find out from your local Census representative how many jobs are still available in your community and encourage your community members to apply. Working as an enumerator is a valuable opportunity for local community members. Enumerator jobs are well-paid positions with few work experience requirements and highly flexible hours. The job pays from $13.50 to $30/hour depending on the county, and builds technological literacy as well as customer service skills. Applicants over 18 years old with a Social Security number and without a serious criminal history are likely to qualify. For more information on the job and application process, direct your community members here.
Use this Census Day event to talk about the importance of the Census with your community members. As a trusted voice, they are more likely to become interested and participate in the Census if they hear it from you.
Follow up! Be sure to include the results of your drive with your organization — include the number of folks who participated or any other anecdotal information during service announcements, in the next newsletter, etc.
Promote the Census on Your Channels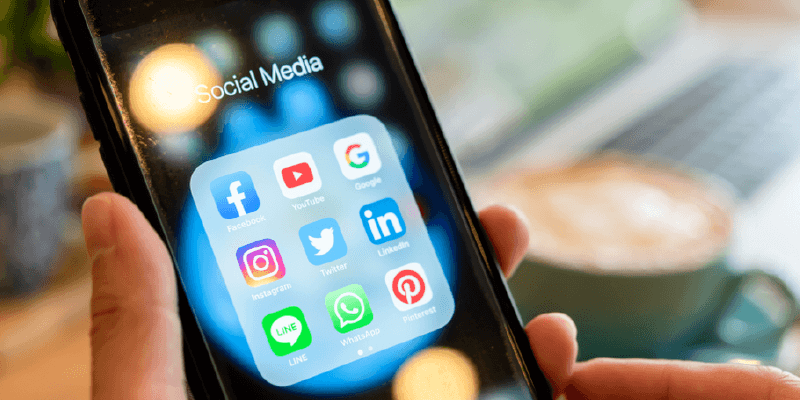 April 1 is officially Census Day, but you can begin promoting the Census on your channels now. ‍Here are a few ideas to consider:
Use Social Media. If you have an active social media account (Twitter, Instagram, Facebook, TikTok, etc.), use the Canva app to create some engaging graphics that would appeal to your member base. Encourage community members to like, share, and retweet your Census messages to spread the engagement far and wide. Once you have determined your Census Day event, promote the event on your channels and invite members of your community to participate. Use the channels to post reminders leading up to the Census event and throughout the month of April.
Delegate Census Ambassadors. These ambassadors should be outgoing and influential members of your institution who can spread the word about the Census, talk to people about the importance, and encourage participation. The ambassadors should also help people to fill out the Census on the day of your drive.
Create Flyers leading up to the Census event and hang them around the building. You can start promoting the Census now with engaging flyers and handouts. You can also create a flyer specific to your event that you start to distribute a couple of weeks before the event.
Develop Your Talking Points. Community members want to hear from you as to why the Census is so important. Create talking points that cover the impact of the Census on electoral representation, redistricting, local communities, schools, and government resources. Share some of these talking points and other interesting facts about the Census on your channels leading up to Census Day and through July. It's particularly impactful if you can help draw direct lines from being counted to resources that your community depends on.
Send Out Reminders in July. While your Census drive may be in April, continue to remind your community members that they can still self-respond to the Census through July. The sooner they complete their form, the less likely they'll have a Census taker knock on their door, but it's important to keep the Census on their radars even after Census Day has passed. It takes an average of eight touchpoints for people to absorb the message and fill out the form.
Finalize Plans Surrounding Your Census Day Launch
‍We're only a few months away from Census Day. Is your community ready? In preparation, continue to engage hard-to-count communities. It's time to start emphasizing the urgency of the 2020 Census. Make sure your community has access to accurate information about how information will be collected and why.
‍
Leverage social media and other forms of communication popular among your community in order to get the word out. Coordinate with local Complete Count Committees and Subcommittees, other nonprofits and community-based organizations, and your local library in order to increase exposure and avoid duplicating efforts.
‍
Let us know what strategies you're using in your community, and we will feature them here on our blog!