It's official — the 2020 Census is underway! The journey to a complete count in 2020 began on Jan. 21 in Toksook Bay, a fishing village in remote Alaska. ‍
‍
With fewer than 60 days until Census Day on April 1, we are counting down with a timeline of outreach recommendations for governments, community-based organizations, and individuals. Our goal is to help you maximize the time we have left for planning and outreach, which we're doing by sharing some of the insights that we've collected through our work across the country. Here are some strategies that you can implement for the month of February:
‍
Key Reminders:
The Census has already begun in Alaska!
Census forms begin arriving in mailboxes next month (March 12–20)
‍
Continue the Hiring Push
The U.S. Census Bureau is still looking to hire thousands of Census takers nationwide for the 2020 Census — and the compensation keeps going up. Urge members of your community, specifically veterans and individuals who speak more than one language, to apply for a position as an enumerator. The hours are flexible, the pay is good, and Census takers are ultimately helping to secure millions in federal funding for their communities.
‍
If you want to know exactly how much compensation a Census worker will receive in your neighborhood, check the Census Bureau's Pay and Locations page.
‍
Equip Your Constituents to Identify Scams and Misinformation
Unfortunately, fighting scams and misinformation campaigns will be central to achieving a complete count in the 2020 Census. Many of these intentionally misleading campaigns target what are already considered hard-to-count communities. Make sure your community members are equipped with the knowledge they need to verify that Census takers, websites, and mailings are legitimate.
Census Takers: Census takers will have an ID badge with their name, photo, and Department of Commerce watermark. They should provide a note from the Census Bureau on official letterhead stating why they are visiting. You can verify a Census taker on the Staff Search website.
Websites: The official website where people can complete their online Census questionnaire will end in ".gov." Web sites ending in ".com" are not from the bureau.
Mailings: Mailings from the bureau will have "U.S. Census Bureau" or "U.S. Department of Commerce" as the return address. The location included in this address will include Jeffersonville, IN. Mailings will not require the purchase of a stamp or any sort of payment.
‍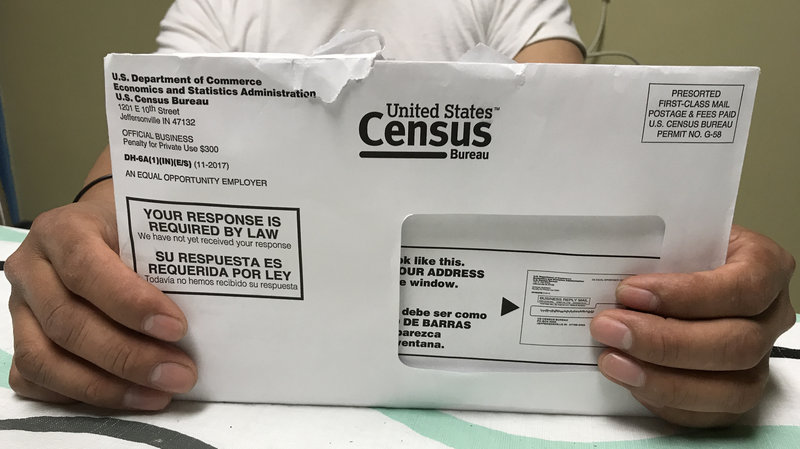 Inform members of your community that the Census Bureau will not ask for their Social Security number, bank account, passwords, or citizenship status. Any questionnaires, websites, or people asking for this information are part of a scam.
‍
For more details on how to verify a Census survey, mailing, or contact, visit the Census Bureau website.
‍
Be Repetitive in Your Communications
Continue to use every opportunity and platform available to you to alert people about the Census. Public marketing campaigns require a minimum of seven points of exposure for people to take action. Highlight and hashtag Census 2020 on your social media accounts. Include a link to Census information in your email signature. Talk about it during your coffee break at work. There's no such thing as overcommunicating about the Census.
‍
If your community members say you're talking about the Census too much, you're right on track. Remind them that millions of dollars in federal funding for schools, hospitals, and other essential resources are at stake. Don't hold back — with only two months until Census Day, now is the time to Get Out the Count.
‍
FYI: Early Enumeration — Group Quarters & Transitory Locations
The Census Bureau has developed unique enumeration procedures to conduct a complete count of individuals living in various forms of nontraditional and group housing.
‍
The enumeration of Group Quarters — which includes the count of people in group living arrangements such as college dorms, military barracks, correctional facilities, and nursing homes — will begin in early April. Service-based enumeration, which is the count of people experiencing homelessness, is part of the Group Quarters operation.
‍
The operation to enumerate Transitory Locations enumerates individuals who do not have a "usual home elsewhere." This includes locations such as hotels, motels, RV parks, campgrounds, and some migrant worker housing.
‍
For the enumeration of both Group Quarters and Transitory Locations, administrators will be contacted ahead of time by members of the Census Bureau to arrange for the date and time during which enumeration of their facility will be conducted.
‍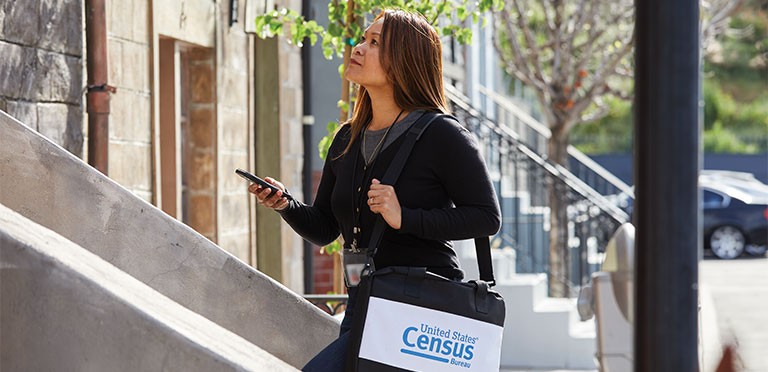 If you've made it this far and are still looking for other ideas on how to best help make sure your constituents get counted, find out more about our Community Motivator, HelpDesk, and other solutions at www.censusoutreach.org.
‍
Let us know what strategies you're using in your community, and we will feature them here on our blog!