Just 148 days until Census Day!
‍
As we get closer to Census Day on April 1, 2020, we'll be counting down with a timeline of outreach recommendations for governments, community-based organizations, and individuals. CCL staff attend many of the Complete Count Committee meetings and Census conferences that are happening all over the nation, and we thought it would be helpful to share some of the insights that we've collected to better help your outreach efforts. Here are some strategies that you can implement for the month of November:
‍
Go! Go! Go!
Last month we blogged about the importance of developing your media and campaign strategy. This month, let's focus on getting started with your outreach. Here are some things to consider:
‍
Weather
If you haven't started implementing your outreach plan yet, NOW is the time. As the weather across the nation begins to chill it's time to capitalize on the workable weather we have left before snow hits the ground. If your strategy includes going door-to-door, bad weather conditions such as snow and ice can limit your efforts. Get creative if need be: Set up a hot chocolate station outside a grocery store or high-traffic area to give people a reason to talk Census!
‍
Do your first Census Day dry run
Select a weekend this month to do a Census Day dry run with your team. Plan your outreach for the full day starting with a morning meeting to mobilize your team. Provide them with coffee, water, and some doughnuts to give them a boost. Start the meeting with a motivational speech, which should include thanking your team for volunteering in this very important effort. Assign your team members to their respective regions and roles. Make sure your communications manager posts to social media leading up to the dry run. Spend about four hours on this first dry run doing the outreach, then build it up to six hours on the next run. Your implementation strategy may include going door-to-door, handing out flyers, and having quality conversations with constituents. As the next team leader, part of your job should be observing the outreach and taking detailed notes to share with the team. At the end of the day, have a debrief with your team to discuss what worked and what didn't work. Take notes of the feedback and work it into your outreach strategy to be implemented at the next dry run.
‍
Bilingual speakers
Assigning bilingual speakers to appropriate regions is key to the success of your outreach. Use a Google or survey form to identify the language proficiencies of each of your team members. Then assign accordingly. If you need help identifying which regions require specific language support, take a look at the hard to count map from CUNY to know where to assign your team members. Use a customizable mapping tool like Google Maps and provide printouts to your team members.
‍
Materials
Here is a quick list of materials that you should equip your team members with for the day:
Schedule of the day
Bottle of water (bonus points for reusable bottles!)
Your phone number
Printed maps of assigned regions
Emailed maps of assigned regions (screenshots or PDFs)
Flyers for why the Census matters (to leave under doors and hand out)
Script for outreach (should include talking points and how to overcome objections)
‍
CommunityConnect Labs Community Motivator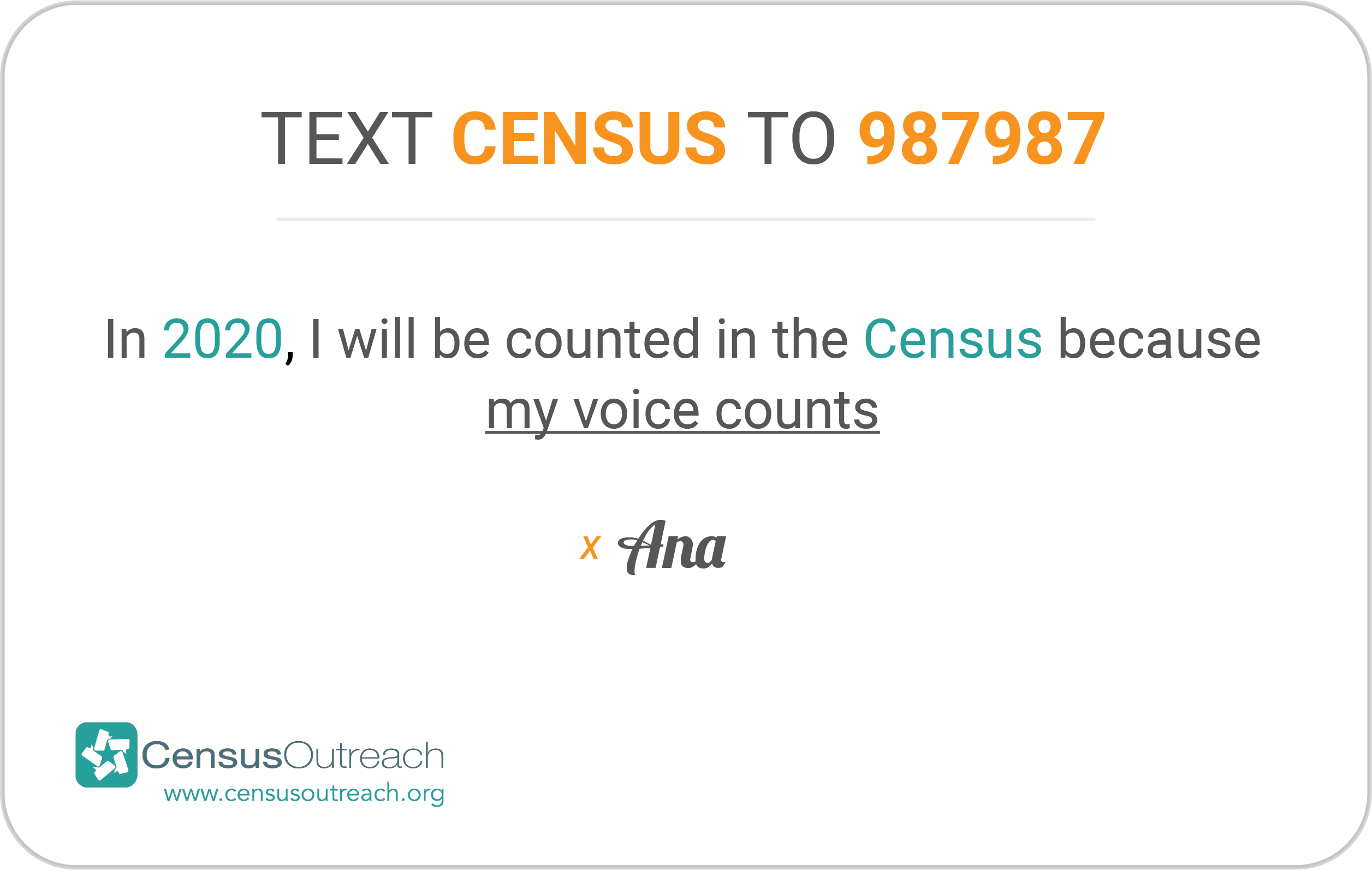 Fall outreach is the perfect time to activate the Community Motivator. Part of your outreach script can include inviting constituents to text in to pledge to be counted in the Census next year, which will automatically include them in updates in 2020. Also available in multiple languages, users can take action on the Census months before it's time to take the survey. Help your outreach go further with the Community Motivator!
‍
Be Strategic
We're super excited for you to implement your outreach strategy. Depending on where you live, be mindful of the weather changes and how this could impact your plans. It's time to think critically about the work that you're doing and the impact you have in the community. Pay attention to what's working and not working, and share constructive feedback with your team. And remember to keep them encouraged and enthusiastic!
Let us know what strategies you are using in your community and we will feature them here on our blog! See you in December!