SELF-SERVICE MEDICAID ELIGIBILITY SCREENER
Benefits To Your Agency
Maximize Agency Resources
Save significant cost by reducing overtime or need to hire more staff 
Free up staff to handle more complex requests rather than time spent on common questions 
Improve Customer Experience 
Reduce frustration with long hold times 
Provides service on nights, weekends, holidays 
Deliver information in multiple languages and plain language for low literate groups
 Helps individuals understand benefits eligibility (SNAP, WIC, Medicaid, ACP, others)
Generate Critical Insights
Improve accuracy and consistency across channels using simple and actional data analytics dashboards
Data and reports provide key insights on what public needs, common questions asked, satisfaction measurements, and services screened for
Statewide Medicaid Screener
Everything you need,
deployed in a matter of days.
CommunityConnect Labs' solutions are built to meet the operational demands of governments and providers. It's always scalable, reliable, and secure.

Fast Deployment
Your solution will be up and running in days. There's no software to learn, there's no monthly training. We configure and test all the software for you. You can sit back and just do your normal job.

Easy Changes
Changes are easy and quick. Our system is highly flexible and our implementation specialists are here to make changes to your workflow.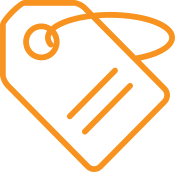 Simple Pricing
Our total solution pricing is simple and predictable.  It includes everything – services, technology and 3rd party SMS fees. And we know that things change, so we don't nickel and dime you for changes.

Easy to Integrate
Our modular solutions are designed to be easily customized to fit into your existing workflow – no code needed. Or you can make something fancy with our engineering resources.

Reliable and Secure
Our enterprise-class security and SLA is trusted by leading government agencies.