Local governments have many reasons for reaching out to constituents, including providing information about government programs and promoting greater civic engagement for a broad range of constituents, even those who may not have Internet access.
‍
SMS texting can be a great option for reaching constituents for a number of reasons: It can be used to make government services and information more accessible; it can be used for informational referrals, nudges, and notifications; and it can even be used for government data collection and different types of surveys. In order to make all these functions effective, it's critically important that best practices are followed so a long-lasting, mutually beneficial relationship can be set up between a local government and its constituents. Below are a few key best practices to keep in mind when building out a texting program.
‍
Below are a few key best practices to keep in mind when building out a texting program.
Opt-Ins and Opt-Out
Obtaining a clear opt-in from constituents before you message them is a key component of successful SMS text engagement. The Telephone Consumer Protection Act (TCPA) applies to local governments and is an excellent starting point for building guidelines. ‍
‍
Opt-ins are the constituent's explicit consent to receive messages. The goal is to ensure that you and the constituent have a "meeting of the minds" as to whether that constituent wants to receive the messages you intend to send. Best practice from the Cellular Telecommunications Industry Association (CTIA) is to inform users of the frequency and general content of the messages they are receiving.
‍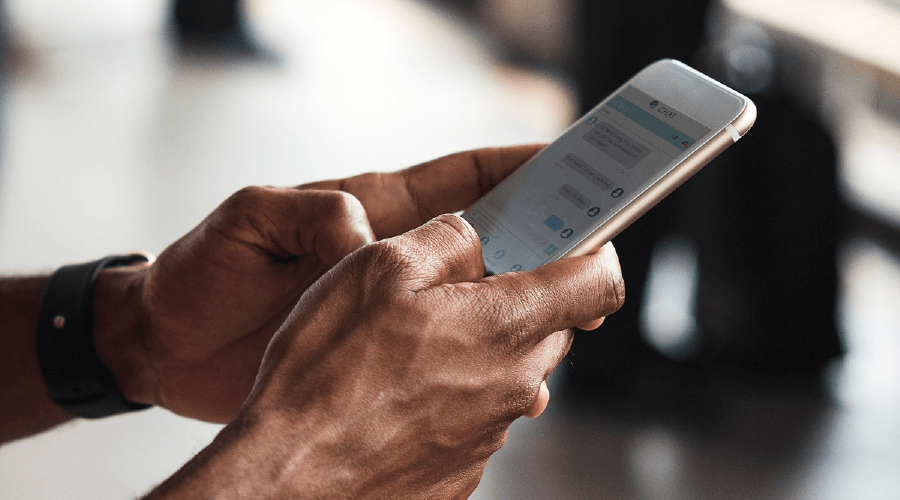 ‍
Here are some examples of various types of opt-ins for different use cases. It should be clear what they are opting in to, as well as a disclaimer about fees (e.g., Message and Data Rates May Apply). It's also good practice to do a double opt-in. After the user texts in, the first message can ask "Msg&data may apply, continue?"
Handset Opt-In: If your constituents voluntarily send a text message to start a communication via text messaging, they are considered opted-in so long as they are informed. For instance, they see a flyer or a billboard, or a website that advertises: "Text [keyword] to [yyy-yyy-yyyy] to participate in a survey about Internet access."
IVR Opt-In: Interactive Voice Response (IVR) opt-ins can occur when phone customer service reps are overloaded and there are high hold times. The constituent has an option to "Press 1" to begin a messaging support conversation.
‍
Web/Paper Opt-in: When your constituents are on your website providing information about themselves, add language that informs them that they may receive text messages. These often are checkboxes on a webform or some other assent. Note that an Opt-IN requires the respondent to check the box, where an Opt-OUT pre-checks the box and requires the user to uncheck it to not receive messages. It's a subtle but important distinction.
‍
Ask in Person: A caseworker can verbally ask a constituent if they'd like to receive text messages. The caseworker documents this opt-in, including time and place.
‍
There are a few specific exceptions to TCPA, such as reminders for medical appointments, where simple interactions only need opt-out instructions. Still, the CTIA and best practices recommend getting opt-in permission. This ensures that you are sending messages to constituents who have indicated that they want to receive them, and properly handling opt-ins and opt-outs as necessary.
‍
Recurring Message Programs
Once people have opted in, you are allowed to send them subsequent messages with content that is consistent with what they had opted in to receive.
‍
For recurring messages, follow-up messages must include clear opt-out instructions.
Opt-outs are the revocation of consent from the constituent to receive a message. Commonly, this is done by replying STOP to a message. The opt-out is done at the carrier level for long codes.
‍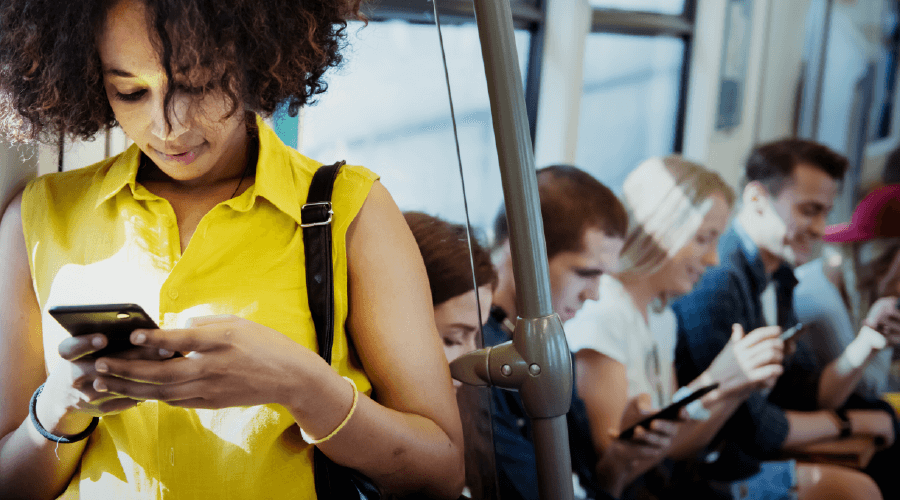 ‍
Operators of short codes have to maintain procedures for opt-outs (e.g., a user texting STOP to stop receiving messages) and users requiring help (e.g., texting HELP to a short code).
‍
This can be problematic if a government is using a single phone number for multiple services. If a user opts out of receiving messages for one service, they may be unintentionally opting out of receiving messages for any service that uses that number.
‍
Therefore, we suggest using opt-outs of specific services that are not done at the carrier level. Rather than asking users to reply STOP and triggering the carrier-level opt-out, you can use a different opt-out keyword, such as EXIT, to opt out of a given interaction without blocking all messages for a number.
‍
Types of Interactions and Bandwidth Considerations
Interactions for governments typically fall under Application-to-Person (A2P) category: software used by an organization to programmatically send messages to potentially large numbers of end users.
‍
A key consideration for SMS usage is the anticipated volume of messages at any one time. Each message sent is restricted to 160 characters — even fewer if you are sending messages with special characters, such as "ñ," that require special encoding.
‍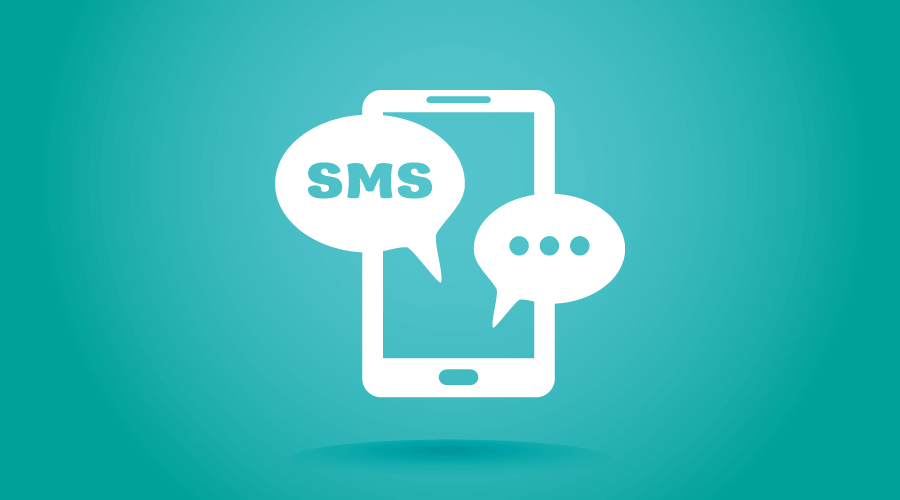 ‍
For low-volume applications, such as reminders, long codes are preferable. You can purchase these numbers for as little as $1 a month and get local area codes that users recognize. However, these numbers can send at most one 160-character message a second, so they are not suitable for large information blasts or high-volume interactions.
‍
For higher-volume applications, short codes work well. While they are costly — typically about $1,000 a month — they can support up to 100 messages per second and are less likely to be filtered by carriers. The major drawback is that some large carriers, such as T-Mobile, filter out short code messages by default unless users text into the numbers first.
‍
While you may be eager to connect with and message your constituents, building these best practices into your texting management system will build more trusted, longer-lasting relationships with your end users.