Self-Service Text Messaging Tools for Scholarship Nonprofits
Easily build effective campaigns to reach youth and students with reminders, updates, and more.
Texting is the most effective way to reach the youth you serve. 
98% of Gen Z has a mobile phone
95% of texts are read within 3 minutes of being sent
Text messaging is free to receive on most phone plans
Peninsula College Fund Drove 10x Responses Compared to Email
"With a well-designed, concise flow, we got a majority of students responding rather than just a fraction."

Katie Bettendorf

Career Services & Events Program Coordinator

Simple to Use and Effective Tools
Help your clients meet deadlines, decrease staff busywork, and increase engagement.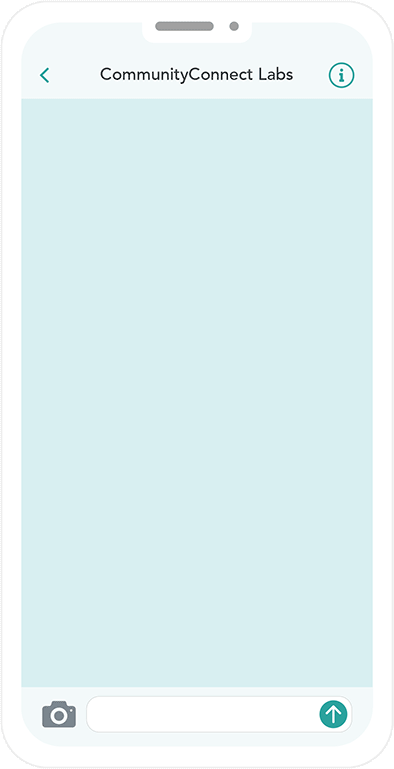 Appointment Reminders
Send personalized, automated reminders for deadlines and events: reduce no shows and decrease busywork.
Surveys
Conduct robust surveys with 3x the response rate of traditional methods. Leverage skip logic and randomization.
Eligibility Screening
Enable clients to evaluate their eligibility for programs like SNAP and LIHEAP with no wait time, then direct them to services.
Intelligent Referrals
Connect your clients to assistance based on their needs and preferences, like language and location.
Document Verification
Visually verify addresses, employment, and other info via image sent by text. No more faxes, scanners, or computers for clients.
Broadcast Messaging
Send mass broadcast text messages to clients to keep them informed about services and other relevant information.
AI Virtual Assistant
Allow clients to engage with a chatbot available 24/7 to answer their questions or direct them to resources.
Send Up to 1,900 messages for under $30/month
Get 100 free additional  messages when you sign up! 
For small to medium organizations starting with a single campaign
Customizable Templates
Real-time Analytics
Contact List Importing
Onboarding and Training 101
Priority Email Support
Multilingual Capabilities
Real-time Look-Ups (to get location, referrals, additional information)
HIPAA compliance
For medium to large organizations running multiple campaigns
Customizable Templates
Real-time Analytics
Contact List Importing
Onboarding and Training 101
Priority Email and Phone Support
Advanced Custom Analytics
Salesforce Integration
Multilingual Capabilities
Real-time Look-Ups (to get location, referrals, additional information)
HIPAA compliance
Full-Service Send Management
For large organizations who want to maximize outcomes
Customizable Templates
Real-time Analytics
Contact List Importing
Onboarding and Training 101
Priority Email and Phone Support
Advanced Custom Analytics
Salesforce Integration
Content Creation
Survey Design
Participant Recruitment
Data Analysis
Research partners at Stanford and other top-tier universities
HIPAA compliance
Multilingual Capabilities
Real-time Look-Ups (to get location, referrals, additional information)
Translations
HIPAA Business Associate Agreement
Quality Assurance Testing
Customized Data Retention Policy
Full-Service Send Management
Let Us Help You Achieve Your Mission
Get in touch with the CommunityConnect Labs Team