‍

Case Study: Utility Connect Pilot
In Partnership with: Dollar Energy Fund
‍
Overview of the problem
In 2018, the federal government allocated over $3B dollars for the Low-Income Home Energy Assistance Program (LIHEAP) to help low-income individuals cover essential utility costs. Despite the influx of support, 31% of U.S. households have trouble paying their utility bills due to a cumbersome process (requirements to fax in paperwork, etc.).
‍
Dollar Energy Fund, a nonprofit organization committed to helping drive awareness of low-income utility assistance programs like LIHEAP, was spending more time on outreach and follow-up to keep qualified individuals in the program rather than expanding their services.
‍
What CCL is doing about it
CCL partnered with Dollar Energy Fund to pilot "Utility Connect," an SMS-based solution designed to reduce staffing burden, recertify enrollees and ease the process for document verification.
‍
Program Goals
Speed up, increase efficiency, and encourage completion of Dollar Energy Fund's recertification process
Minimize the cost per client recertified via an SMS-based platform re-enrolling and submitting income verification.
Reduce staffing burden and call times for customer service
‍
Program Details
In June 2019, Dollar Energy Fund began using the Utility Connect solution to streamline their process for recertifying current utility benefit recipients. Previous to the solution, Dollar Energy Fund was experiencing high call hold times averaging 40 minutes each with customers who were seeking re-enrollment assistance.
‍
The initial goal of the pilot was to build a simple SMS-based tool that would enable program recipients to submit recertify to continue receiving utility benefits by directly texting in their income documents for verification. The result was a more comprehensive and effective tool that fully integrated into Dollar Energy Fund's databases.
Respondents received:
‍
Informational messages about utility assistance programs
Eligibility screenings
Income verification via photo documentation
‍
Key Takeaways
The fact that many utility assistance programs rely on clients faxing in documents for income verification is preventing people from signing up for utility benefits. Allowing clients to text in photo documentation resulted in the influx of so many submissions that Dollar Energy had to pause the project.
Dedicated staff is critical: implementing a new technology is only successful when stakeholders are invested and can evangelize it to the supporting staff. The pilot was most successful when this was the case.
Messaging is key. Incorporating population-specific context into outreach can shape potential clients' perception of utility benefits and increase enrollment.
‍
The Results
‍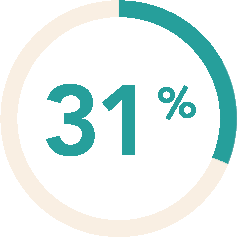 of customers completed the recertification screening
‍
‍
‍

Customer contacts uploaded
‍
‍

Responses
‍
‍

Documents Collected
‍
‍
CCL Solutions Used
‍